Every week we get calls for maintenance appointments that start with something like "My 2017 Grand Sport has the faintest little vibration. I think it may be a wheel balance, but have heard it could be in the transmission. Has Corvette Care ever seen this?".
Yeah, it's a known problem. No, GM doesn't warranty it.
GM has identified and changed the fluid spec on ALL A8 automatic transmissions. This was issued under TSB#18NA355. But maybe your vibration isn't in the Torque Converter Clutch assembly… read on for more details.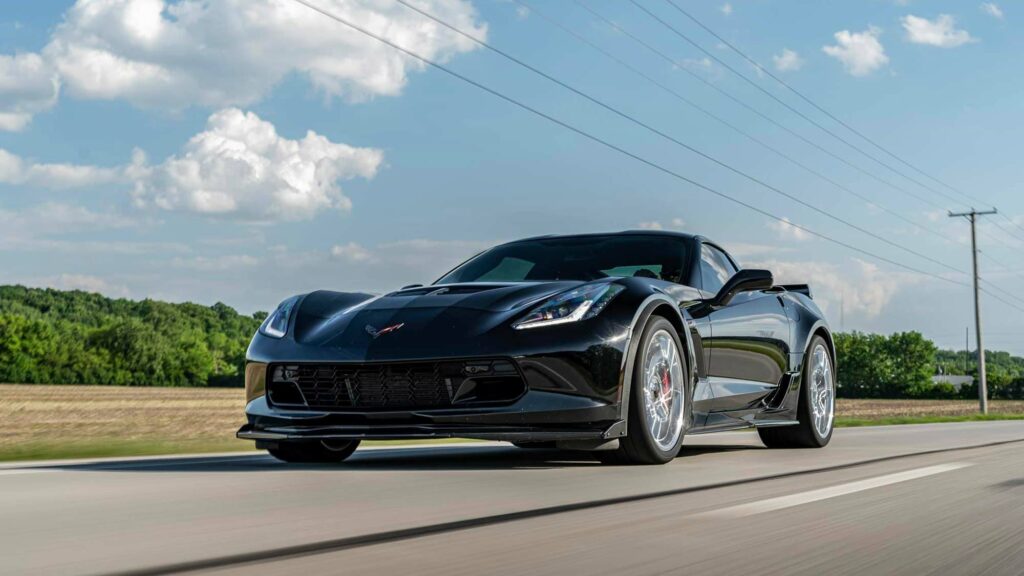 Here's the thing. GM, and all auto manufacturers for that matter work with what they've got at the time of engineering and production. But once those production cars hit the road and begin racking up miles well beyond what can be simulated or tested, those engineering specs are prone to change.
If it's small issue, they'll issue a TSB (technical service bullitin)
It it's a major issue, they'll issue a recall
But enough of the process around these issues… how does it relate to your drivetrain shudder? The recommended procedure is often called a "Triple Flush" It's a complete flush of the Red Label Mobil-1 Automatic Transmission Fluid found from the manufacturer in your C7. The good news is, if caught early enough, this flush permanently resolved the Torque Converter Shudder that you're feeling in your transmission. The bad news is that if it's progressed or is excessive, the damage may be done, and the fluid change may not resolve your issue.
Here's a quick piece of procedure from all of us here at Corvette Care to resolve this issue:
Verify if the car has had a triple flush done already.
If the Flush has NOT been done, get it done. Corvette Care is about 30% less in cost than a Dealer.
If the flush HAS been done, verify wheel balance and alignment. If stock alignment, again, this is worth doing regardless.
Problem Solved? You Still Have a few things to do.
Install a V4 to V8 Delete on your Corvette. Your torque Converter will thanks us.
Problem Not Solved? Bummer, it's a bigger issue to resolve.
Prep for Torque Converter Replacement.
Install a V4 to V8 Delete on your Corvette. Your new Torque Converter will thank us.
We hope you either caught your issue early, or that it's something simple like a wheel balance and not actually in the drivetrain. Either way, from simple to complex, we're here to help you get your C7 back on the road and healthy.