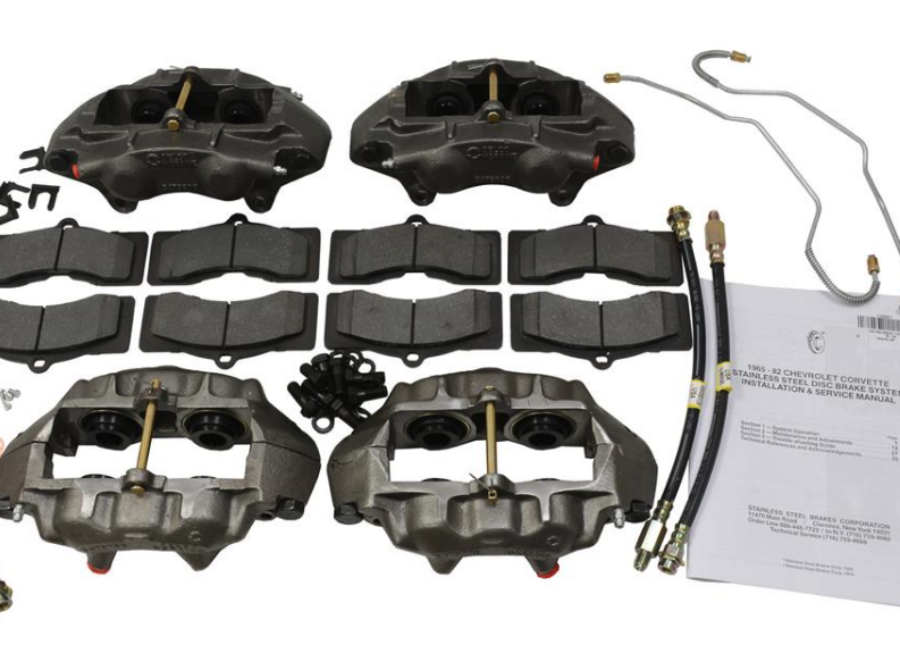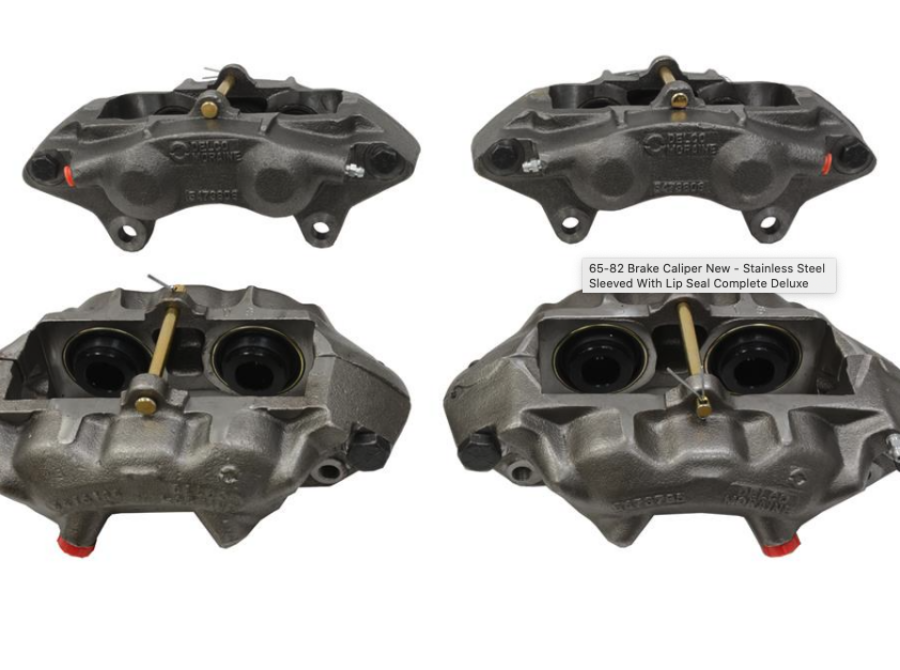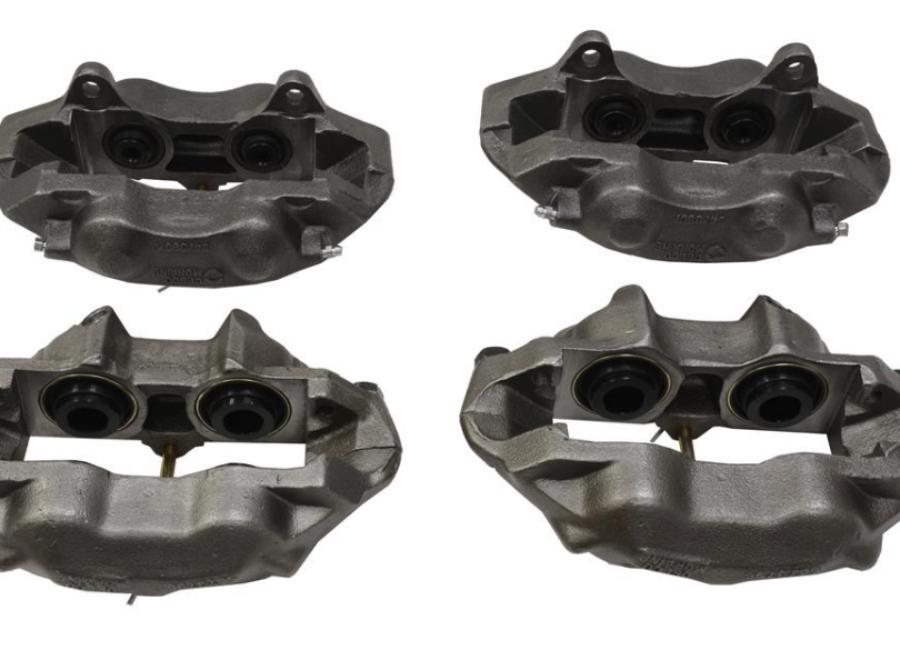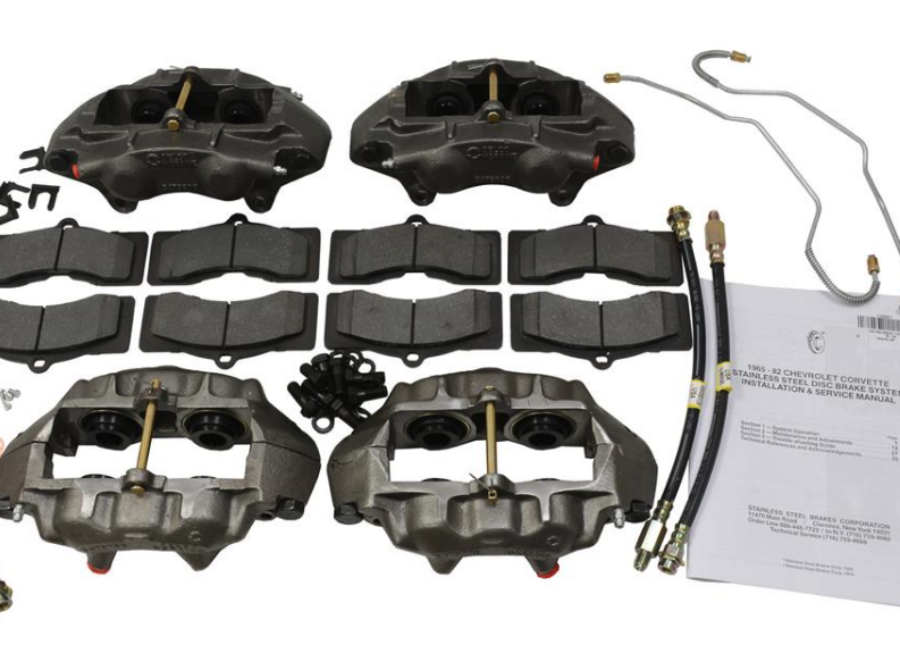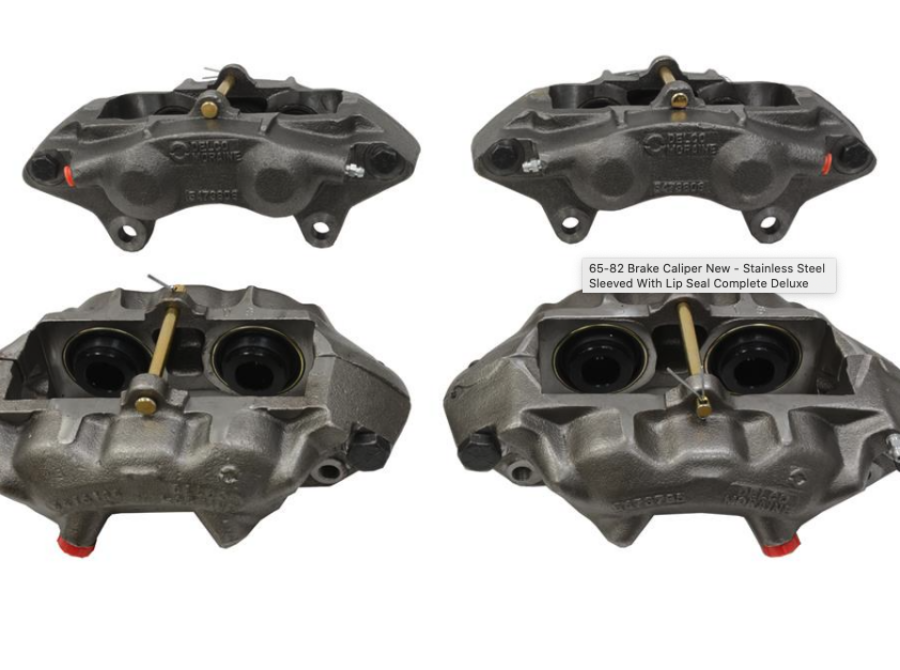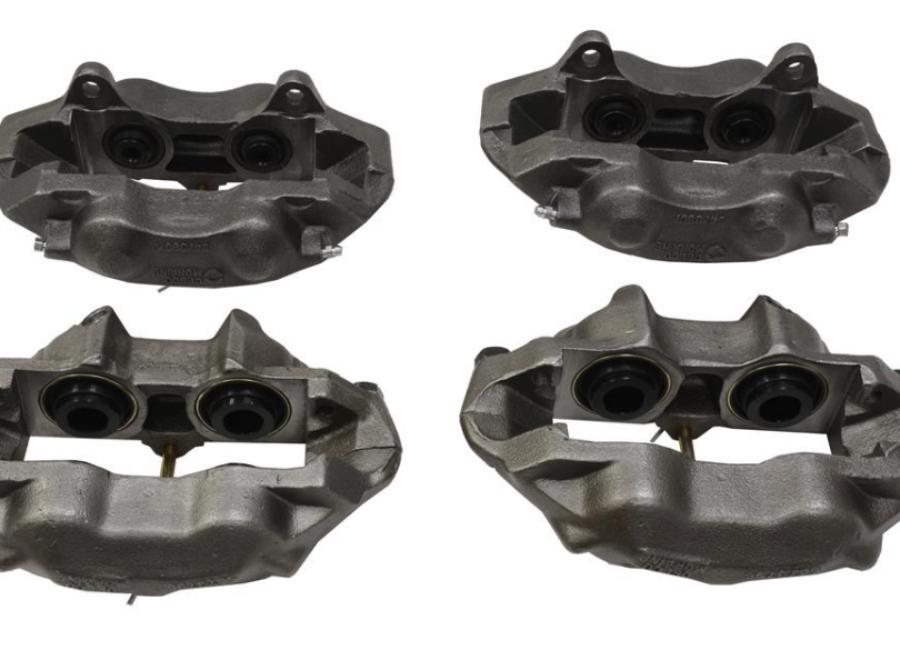 Deluxe Brake Rebuild Kit (Stainless O-Ring)
Tired of chasing those old leaky Lip-Seal style calipers? We've got the cure. Our deluxe brake caliper kit includes OEM AC Delco Stainless Steel sleeved O-Ring Calipers, lines, and pads. Do it once and be done with it forever!
Description

We all know the woes, you hang brand new "parts store" calipers and they leak as soon as you go to bleed them. Lip Seal style calipers are notoriously leaky, and there's only one real solve… don't use them.

Our updated package includes ORIGINAL AC Delco calipers castings and reworks them with stainless steel sleeves and an O-Ring piston sealing system. Think modern sealing in a vintage wrapper. No visible change means no NCRS points changes, and a completely stock appearance.

Included in this deluxe package is a set of 4 calipers, complete brake pad set, replacement soft lines at all 4 corners, and replacement rear arm hard lines. Do it once, and never need to check that garage floor for leaking calipers again.

Fitment

This kit is designed for a 1963-1982 Front and Rear Disc Brake Corvette. If attempting to upgrade from Drums, this kit WILL NOT work unless the car's front spindles and rear trailing arms have been upgraded.

Core Policy

If selecting "No Cores/Core Deposit", you will be charged $125 per caliper for a core. If cores are returned to Corvette Care within 30 days, this amount will be refunded on a COMPLETE CORE basis, meaning BOTH halves of the cores are to be OEM AC Delco. No Credit will be given to 1/2 or aftermarket cores.

If you are shipping us cores prior to shipment of your new kit, a core return form will be provided, and shipment of the kit held until cores are received.