On a cold day in February, we got a phone call from Philly. "I had this 1969 Corvette restoration built by another shop" said the voice on the phone, "but it took 8 years, I'm $160,000 into it, and it's not drivable. Think you can help?".
We figured we could probably help.
I'm going to be frank about the conversation in our shop after one of these calls. It's always a bit of a dice roll to take on a project that's been brought so far down a road by someone else. Often, like in this situation, the owner of the vehicle is just financially and emotionally "spent". Literally and figuratively. If we can solve the issues, we're often time spending out of a budget that is already upside down and the owner is looking for the least expensive path away from the restoration, or what's worse is if we have to wind a car backwards to make it right. The owner pays for that work twice… even if we feel it's what's in the best interest of the car that hurts.
So that's how we found ourselves standing in a garage in Philadelphia with our enclosed trailer in tow, and talking through the STACK of receipts proving the validity of the claim that he was approaching the $200,000 price tag on a car with almost a decade of time poured onto it. Turns out after delivery the shop's owner retired… insert your own joke here.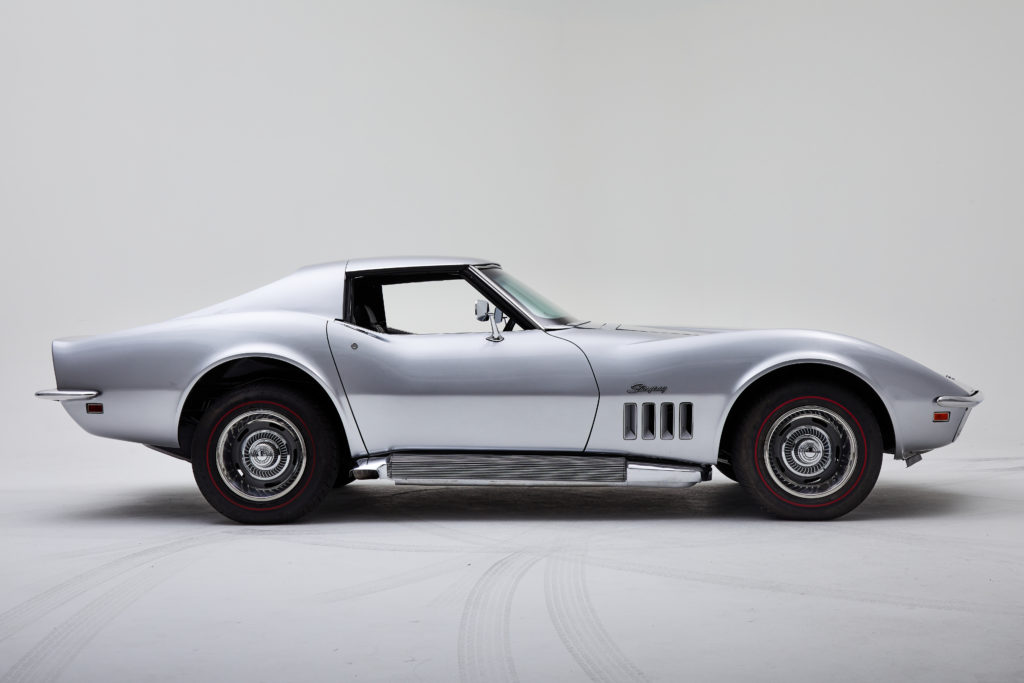 Don't misunderstand what this car was. It was visually EXACTLY as nice as you would expect a car with this amount of money and time invested into it should be. But the option list was strange at best. It was originally a small block automatic car, but now it sported a 502 Cubic Inch big block with tri-power, with a Muncie 4 speed mated to it. It had AC, but it was factory AC. All of that displacement was being piped through long tube headers into non-baffled side pipes. Read that back to yourself… a 502CID big block with straight Side Pipes.
It wasn't un-driveable because it wasn't finished. It wasn't drivable because your neighbors incite a riot every time your start this thing in your garage.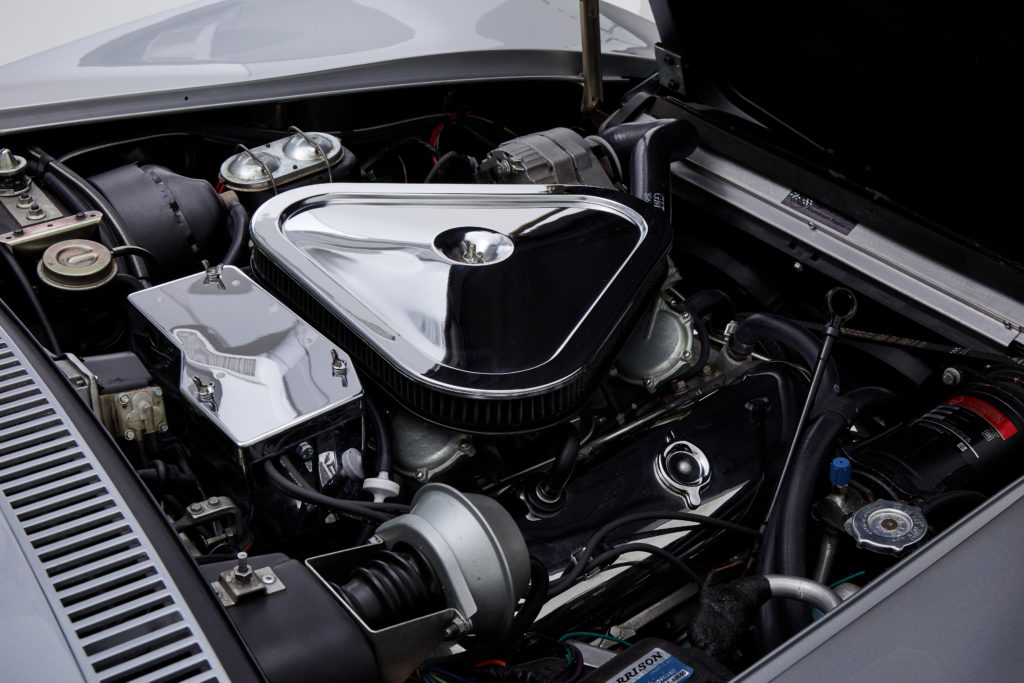 This 1969 Corvette suffered from one real core issue: It never had a vision. The owner began the restoration with a reputable shop, but that shop was busy. When they did call every few months they offered 2 options. "this is the COOL option" or "this will get it done". When you have little communication and no vision for the end product, who WOULDN'T choose the cool option every time? Make those decisions spread out over a decade, and all of a sudden you have an over budget fire breathing monster delivered to your garage that you don't even enjoy idling, much less driving.
So enough back story… what can be done to rectify a build this far down a path? Simple… create a vision.
Over a series of calls and visits, Corvette Care identified some simple truths. The owner no longer wanted to own the car, but it wasn't sellable as it was. We pulled down the tri-power for a complete rebuild to address the running issues on the car. Hard starting, and rough running. The headers were wrapped around an undersized starter and cooked that poor thing to death. It never had a chance. We also fixed a serious timing issue on the car (how a shop can bill $160K and not know how to set up tri-power or time a car is incredible to us to this day). The timing was so advanced that it superheated the headers causing extreme under hood temps. That's what got the car parked one summer day… it literally caught on fire under hood.
To eliminate that 1970s drag car exhaust note, we commissioned a set of custom side pipes, in an attempt to tame the beast. With the help of Allen's Side Pipes, we were able to drive this monster and still enjoy our children's music recitals without hearing loss.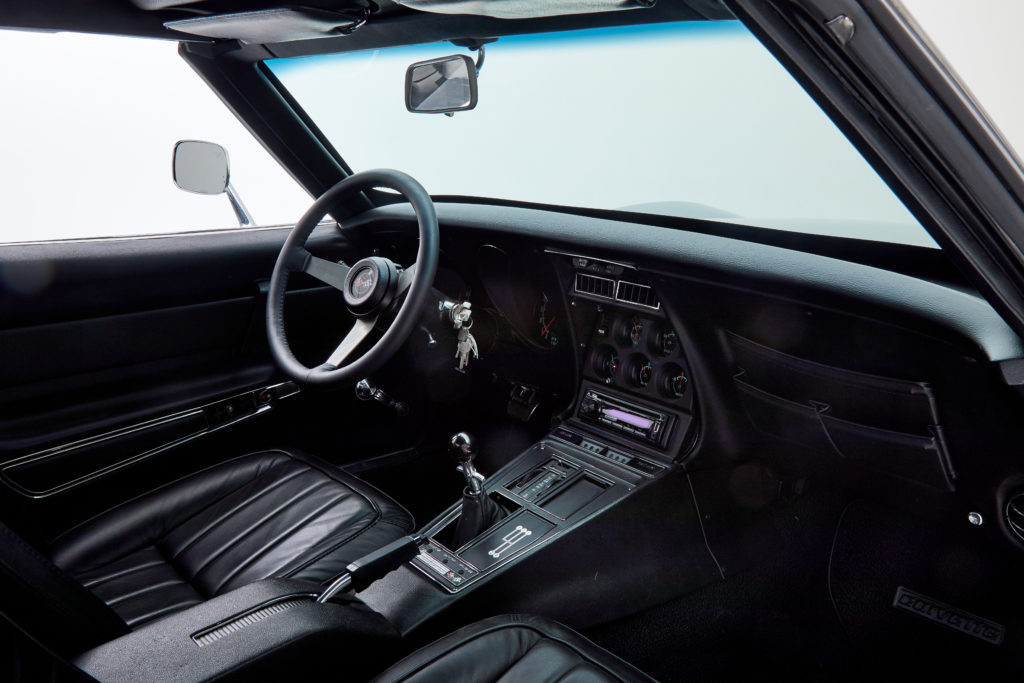 After a few months of sourcing some custom options for this car, she went up for sale and found a new owner. It's a "best case" scenario with this particular car. We were able to make sure the car was in perfect running order with the best possible list of features, her previous owner get maximum return with minimal additional cost, and the new owner gets the car of their dreams with no drama on the front end.
In the end, it genuinely was a gorgeous car, and despite what people say the market value of a C3 Corvette is, even an early chrome bumper C3 Corvette, the car had legitimate value at its final asking price. Want to see more of this one? Check our the full build here.