There are few choices when building a custom car that simultaneously induce as much joy and dread as choosing a set of wheels on your Corvette. A great choice can make a stock car sing, and a poor choice can make a great car terrible. And it's the same for your tire choices. It's genuinely one of the most make-or-break choices of an automotive nature.The good news is we're pros at performance wheel & tire packages here at Corvette Care.
So Choose Wisely.
We're not going to write this from a perspective of snobbery. Sure, I can make the argument that a $10,000 set of custom CCW wheels will literally ALWAYS be a good choice. It's because their overall quality and styling are correct for the nature of a late model Corvette. It's the same universal truth with a set of Hurst Torque Thrust wheels on just about any vintage corvette… they just work.
The real quandary when choosing wheels and tires for your performance-oriented Corvette is how to blend function and form to get the most out of your wheel and tire setup. We're going to rap about that for a few in this article.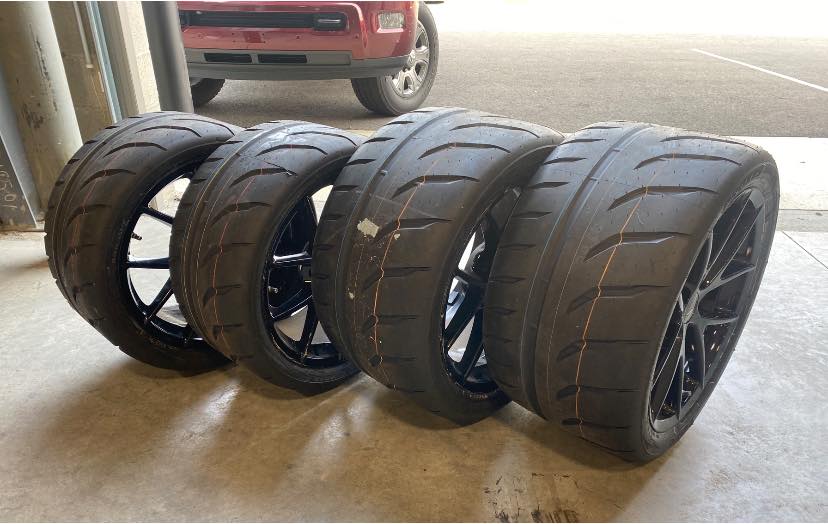 The place to start is to evaluate how your Corvette currently handles. Like where it's at but just need more grip in the turns? Then let's look at a more aggressive tire compound and an alignment change. As we've said literally hundreds of times, Corvettes are incredibly capable and even in stock trim perform magnificently.
You've decided that what you really need is a dedicated track set up so you can keep your all seasons fresh for days off the track, but give her the beans on the circuit. Well, we agree, it's a great idea… now we need to evaluate: Staggered setup or square? What we mean by this is that every stock tire set on a Corvette Late Model is one size up in the rear tire.
C5s are 17″ fronts, 18″ rears. C6 base models are the same, but the grand sport and Z06 are 18″ fronts and 19″ rears. C7s did it again, with the performance models having 19″ fronts and 20″ rears. by the time the C10 model drops we'll have 33″ rear tires. Just you wait and see, but we digress.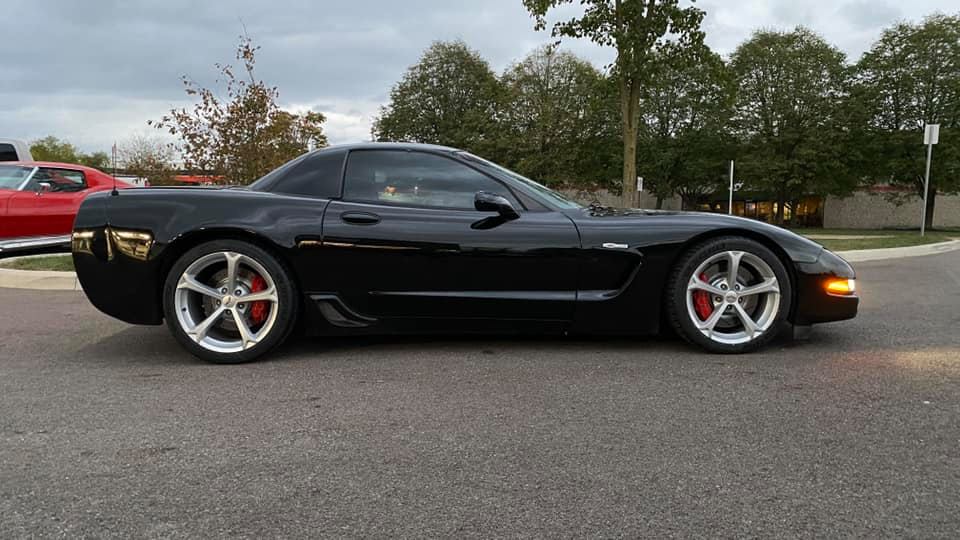 That non-same sizing is called a "Staggered Set", and finding tires for it can be a bit of a nightmare as the model gets long in the tooth. Just ask anyone with a C5 Z06 on stock Speedlines. Literally, no one makes a matched set of front and rear tires.
If you choose to put the same size tire on all 4 corners of the Corvette, that's referred to as a "Square Set". It's got huge cost advantages in that tires can be rotated to any corner of the car to compensate for wear, meaning you get more time out of those expensive rubber balloons. The downside is that it can dramatically change the dynamic of how the car handles, and in some cases reduce overall performance and handling. It's a decision you'll have to make.
The final choice you'll have to make is wheel construction. Multi-piece forged wheels will always be the premiere choice (remember those CCWs we mentioned earlier?). After that are your one piece forged wheels, and then the non-forged or "flow forged" wheels. essentially forged wheels are stronger per unit of weight than non-forged. Note that it doesn't mean the forged wheel is stronger, just that it's stronger for a given unit of weight. I.E. if you built 2 wheels to the same spec, and one was forged, it would be lighter. There are some seriously strong, seriously heavy wheels on the market, none of which will help your lap times.
More questions than answers? Reach out to us here, we're always happy to help you however we can.