There comes a times in every Corvette owner's life where they ask a fundamental question: Supercharge, or to not Supercharge.
Oh it's a hell of a question.
Every time we have this conversation during a consultation with a client who is losing sleep over this, the most important of life's questions, we boil it down to the same basic questions:
Is this Corvette "THE" Corvette for you.
A massive hurst blower on top of a 70's C3 Corvette sure looks cool and we're a complete advocate for such things, but if you're trying to build a track car, it may be a bad choice. Let's make sure we're not compensating for a the other shortcomings of your 'Vette.
2. Are you ready for the financial spend with only fractional ROI on the car's value?
The supercharger is usually just the beginning of such projects, and if you're doing it with the false pretense of getting it back when you sell the car, you're going to be upset in the end. From cams, heads, tuning, and possibly things like cowl hoods and new bumpers, it all adds up to more than that kit price you saw on eBay. We can get you an accurate complete price.
3. Are you able to handle the vehicle. Like genuinely capable.
We're not trying to be rude in any way, shape, or form, but most late model supercharged Corvette applications with MILD additional supporting modifications, the end result will have to-the-wheel horse power numbers in excess of 600whp. That may seem mild in today's race for 1000hp in a manufacturer produced vehicle, but we can assure you that there's no faster way to trouble than through too much car based on your skillset. We like you. You're a Corvette enthusiast. We don't want you to die.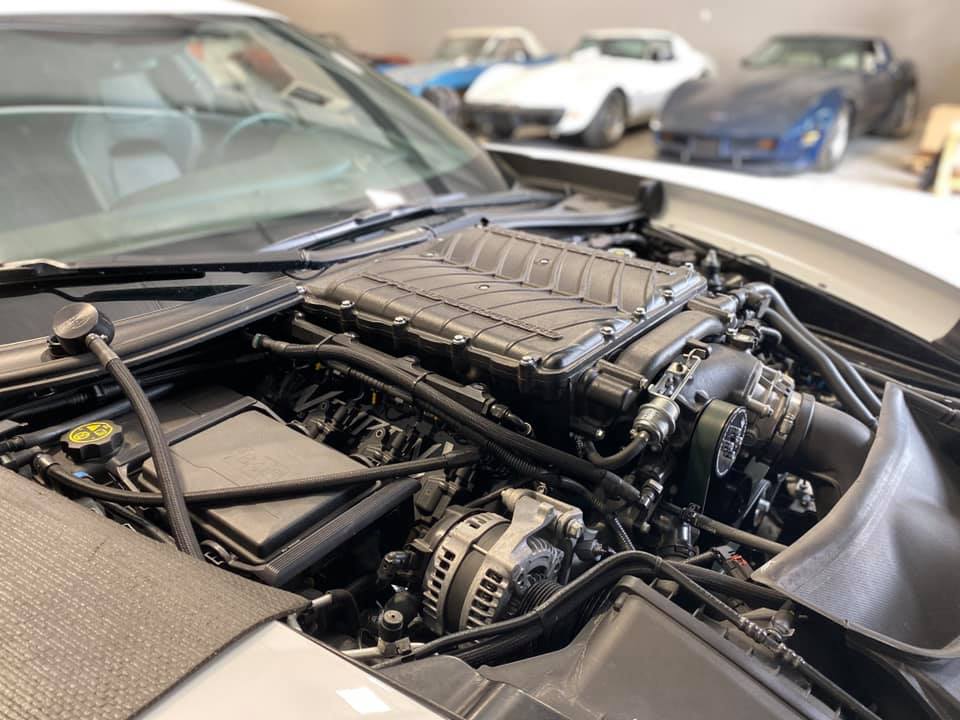 So we've conversed about the pros and cons, and we've decided that more horsepower is going to be in your future. Awesome. We are legitimately excited, and it was really hard to try to talk you out of the whole deal. We just needed to know you were into it too. Think of it like those awkward high school prom invites.
Here at Corvette Care you've got a few paths to choose from. Roots style or Centrifugal? Whipple, Magnuson, A&A, or Procharger? Want to take it to the 9's with a complete top end, or just the needed items to support that new blower? There's a lot of planning to be done, and that planning results in a spend of money, and that money results in horse power. Like the shop in Mad Max said oh so elegantly: "Speed costs money, how fast do you want to go?".
We do make you one promise. If you Choose Corvette Care to handle the horse power adders of your dreams, we can commit to you that the process is fun, informative, and in the end: worth it. It's why we put the amount of work we do in the consulting process. It's never inexpensive, we always do it right, and we promise to be good steward of your project… in both performance and financial commitment.
More questions than answers? Reach out to us here, we're always happy to help you however we can.