The Corvette has had an interesting history with our rubber manufacturing counterparts. In many ways, the performance of the era was limited significantly by the capabilities of those round rubber balloons we all roll down the road on every day.
But maybe the cart has caught up with the horse.
The bias-ply skinny tires of years gone by are a thing of the past, and our motoring experience is all the better for it. In the Corvette community especially, the gains of our cars can almost be visualized directly by the width of the factory equipped rear tire on our 'Vettes. From 6.7″ wide in 1953 to now almost 14″ in width on a factory C7 Z06.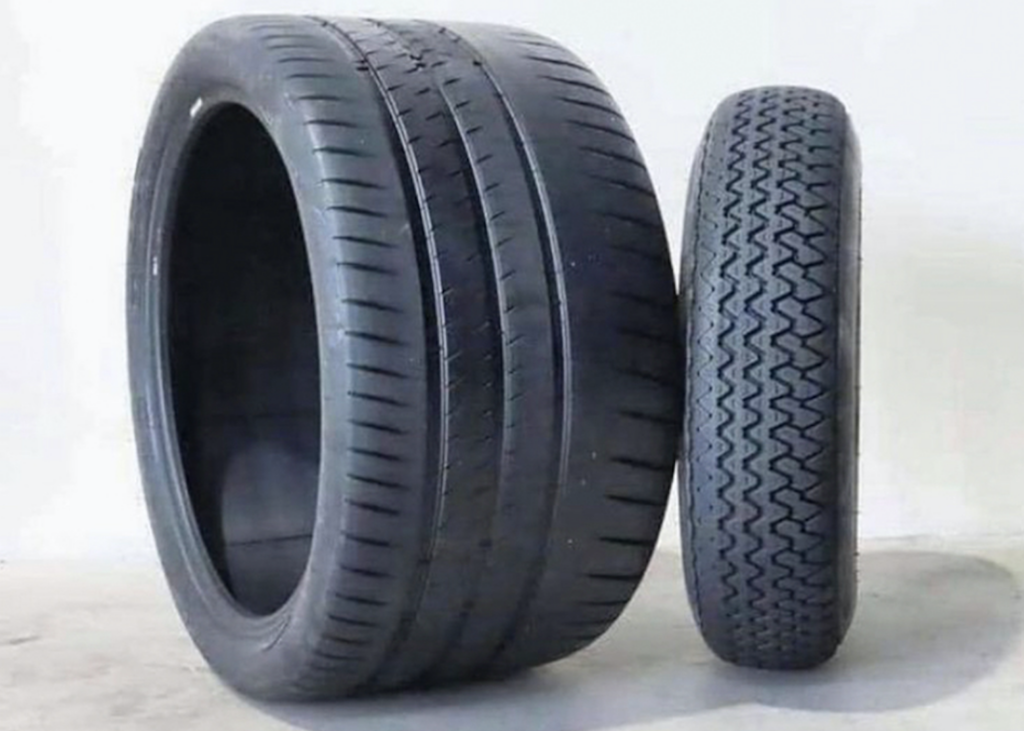 Along with the performance upgrades come the options. Maybe an overwhelming number of options. Run flat or no? Streetable track, Ultra performance, High Performance, Summer Performance, or All Season? For the Vintage Corvette owner, do you stick with an NCRS compliant tire or go to a more modern radial that's a look-alike?
All of these variables can compound our clients into "paralysis by analysis". We've got an awesome cure for you. Give us a call or swing by the shop, let's have a conversation about how you use your car, and plan around the 80% that you actually drive… not the 20% that's wishful thinking. We're realists when it comes to tire options, and we're happy to be real with you about what's a good, or bad, idea.
One final quick note. We mount, balance, and align all of our tires in house. All on a state of the art touchless machine, and it is done by tenured professionals. We're Corvette surgeons here… Please don't trust your 'Vette to the discount tire houses of the world. Seriously.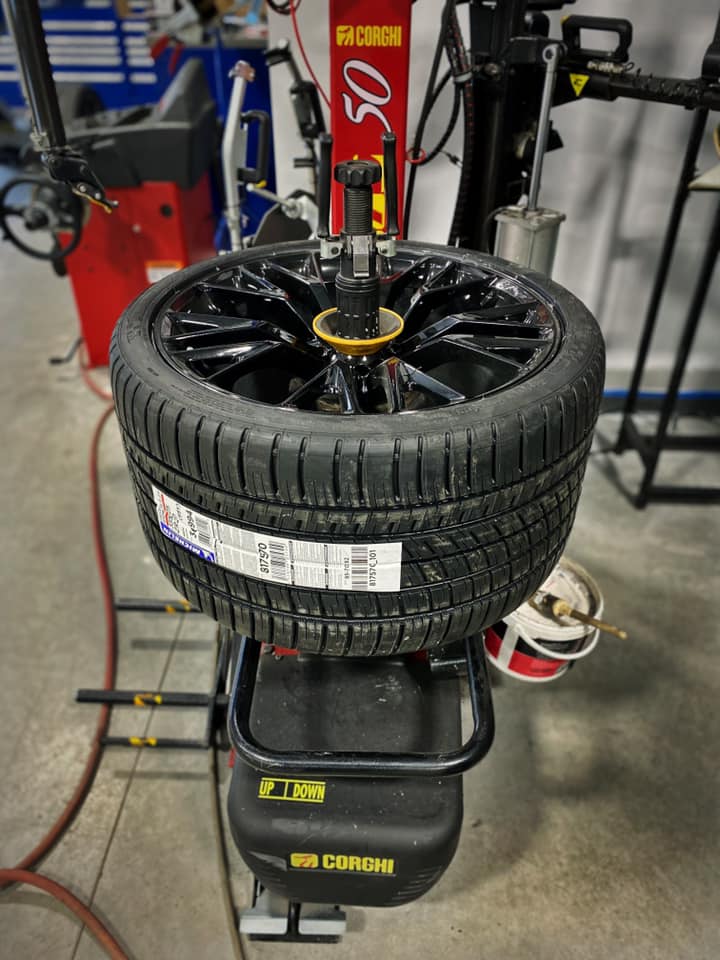 All of this doesn't mean more expensive. We're glad to be a Tire Rack wholesaler, meaning the pricing you see at TireRack.com online will be the same price you pay at our counter, and we generally can get them here next day. It means less storing tires for us, a wider selection for you, and more flexibility in how we can help.
More questions than answers? Reach out to us here, we're always happy to help you however we can.