Ahhh the ubiquitous C2 Corvette. It's what most people think of when they think of a vintage 'Vette, and this 1966 Corvette Convertible Complete Frame Off Restoration is a great example of why!
Corvette Care built this car for a discerning client who was looking for a "day 2" feel. For those of you not familiar with the details of what that means, the long explanation can be found here, but the short version is that it is built with period-correct modifications. Forget NCRS here folks…think "What would Steve McQueen do" back in 1966?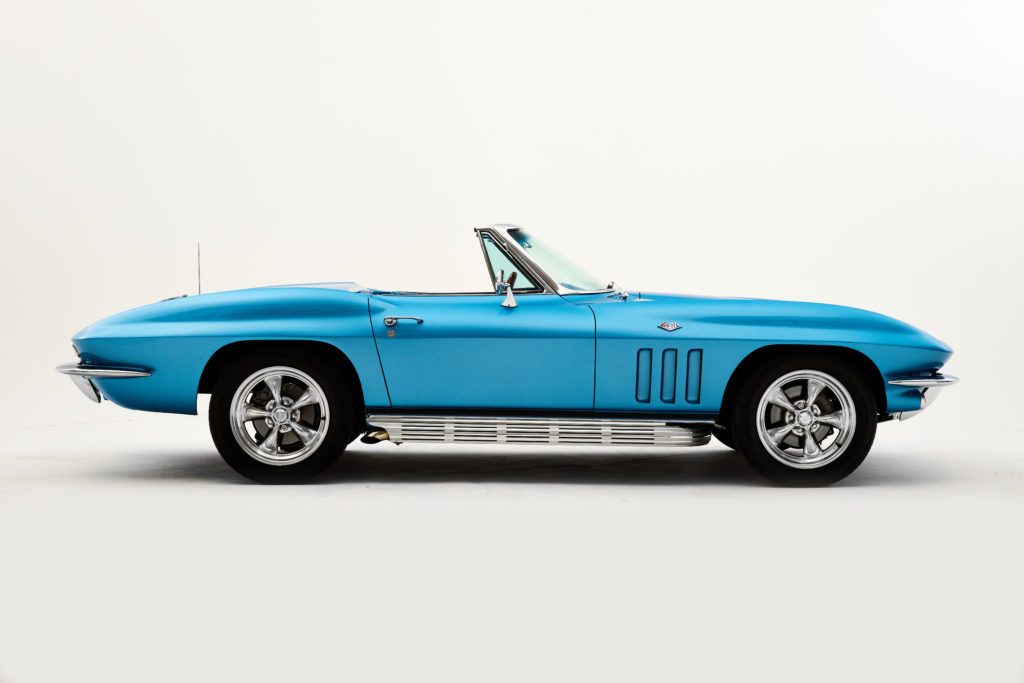 We took this one down to bare frame, and then build her back up… Corvette Care style. Nut and bolt restorations are called that because in our world, it's literally all new… every nut and bolt.
Once we had the car on a fresh frame, all new suspension, and looking dazzling in her Torque Thrust wheels and rebuilt 327, it was time to build in some quality of life features. We started with upgrading the intake to a winters high horsepower intake, and moving to larger, but period correct, manifolds. Additionally, instead of putting a carburetor back on top of that new intake, we opted for a Holley Terminator Fuel Injection system. With all original styled plumbing, we were able to do our usual routine of hiding the visual change, but getting all of the performance and convenience of a fuel injection system.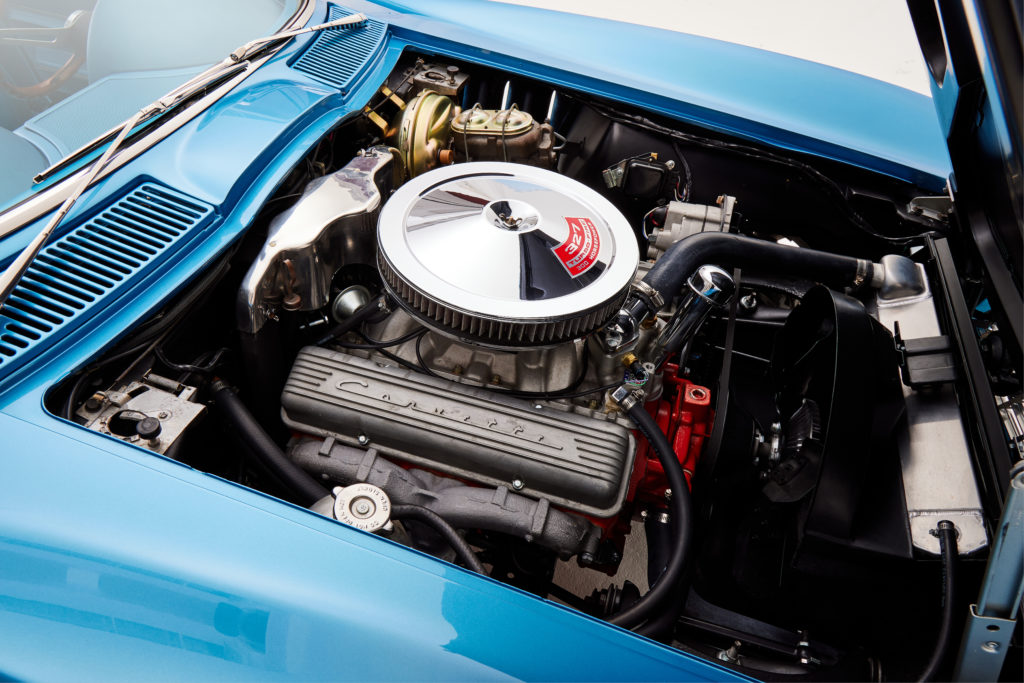 Normally, when cars leave for delivery, it's a big day. Lots of buzz around the shop and everyone waiting with bated breath for that call from the client. We've never had a call with anything less than pure excitement, but it's still a big moment. When this build left, it was a little different.
Cosmetically everyone chooses their own path. Some vintage, some modern, and some somewhere in between. Mechanically, they're all flawless, but each has its own vibe. Some are fire-breathing monsters, others anemic early V6 Cars… but this one was different. This build was just dead set reliable. It was non-dramatic in all the right ways. Turn a key, she starts. Punch the throttle, and it makes all the right noises and pulls with more than adequate power. Dive her into a turn and it squares off with lateral g's, but cruise it on the highway and she soaks up bumps.
You can get in it and drive it like a car. No drama. For anyone that has owned an all-original C2 Corvette, you recognize the success of that.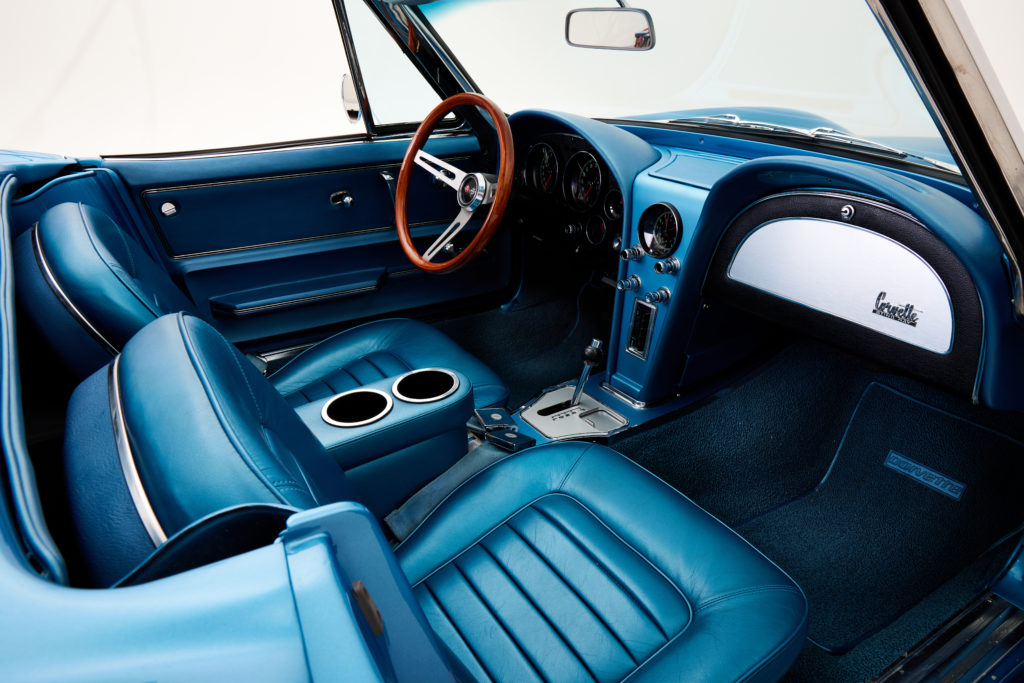 Sometimes, builds can be remarkable in how unremarkable they are. This build gets waves and thumbs up like every vintage car we build, but what it doesn't get is downtime in the shop. It's the ultimate in hidden tech and modern creature comforts. Want to know more about this build? Check out the full build sheet here, or the small gallery below.